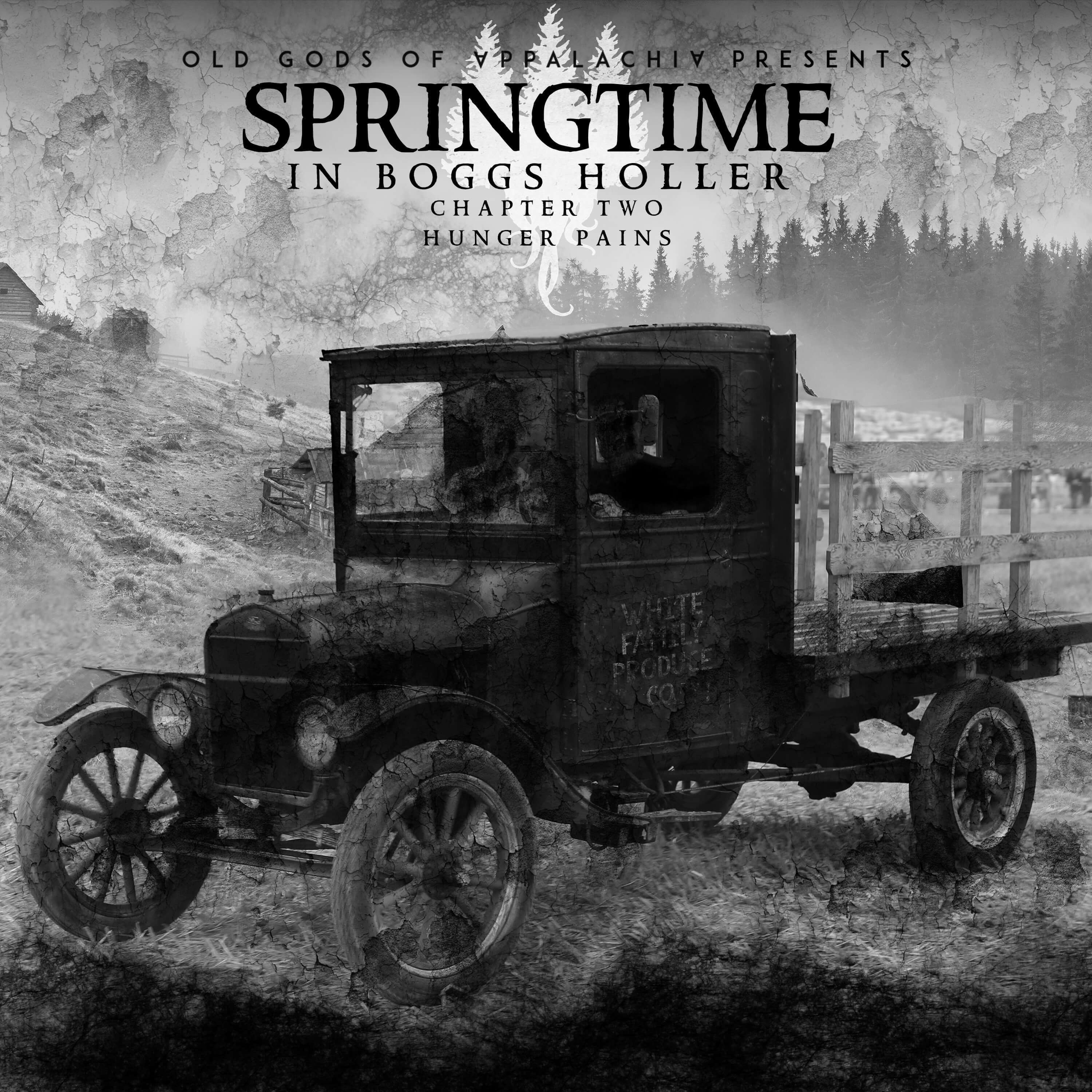 Springtime in Boggs Holler – Chapter Two: Hunger Pains
December 16, 2021
Melvin Blevins and young Cowboy run afoul of the locals.
CW: monster violence, mutilation, death by auto accident, earthquake sounds, worms, mucus, endangerment of a child, attempted kidnapping.
Written by Steve Shell
Narrated by Steve Shell
Produced by Cam Collins and Steve Shell
The voice of Glory Ann Boggs: Allison Mullins
Intro Music: "Springtime in The Holler" by Landon Blood
Outro Music: "I Cannot Escape The Darkness" by Those Poor Bastards
Today's sponsor was Sucreabeille. Spend $25 and use the code TESSERACTOG to receive a free dram.
Old Gods of Appalachia is a production of DeepNerd Media and is distributed by Rusty Quill. All rights reserved.
Download Transcript