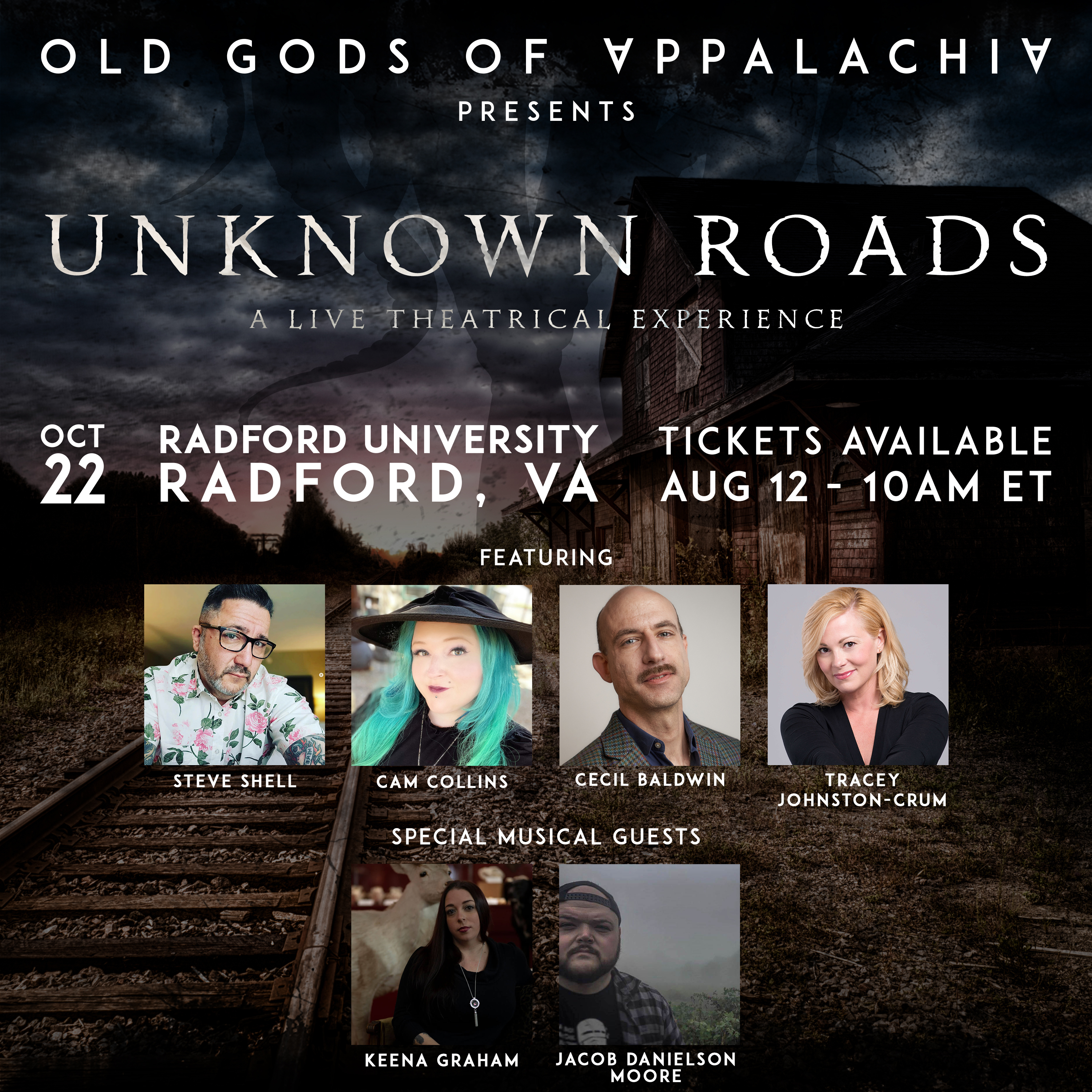 Unknown Roads: A Live Theatrical Experience
October 22, 2022
Show creators Steve Shell and Cam Collins bring their award-winning podcast, Old Gods of Appalachia, to the stage in a special live performance.
Featuring fan favorites cast members reprising iconic roles and special guest Cecil Baldwin of Welcome to Night Vale fame in an all new role.
Of course, an Old Gods of Appalachia show wouldn't be complete without the music that helps set the mood and bring our stories to life! Our stage show will feature live performances by Jacob Moore and Keena Graham.